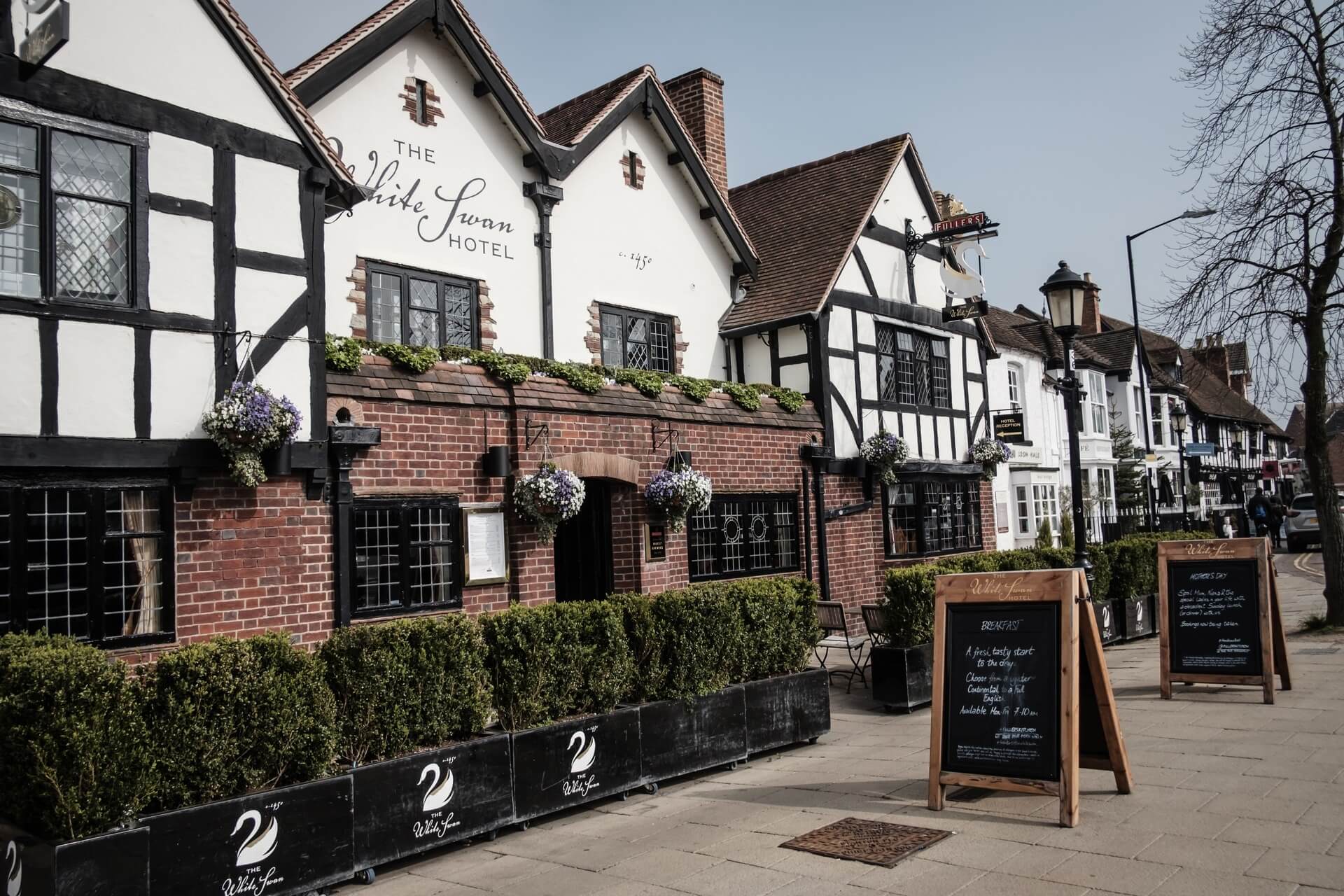 History
A truly historic hotel, The White Swan's building has been dated back to 1450. It was used as an inn as early as 1560, when it was known as the King's House or Hall. It was owned by Robert Perrott, a brewer, and kept by his brother, William.
Roberts's granddaughter Susanne Woodward married a young officer caller Richard Tyler in 1588. Richard was one of William Shakespeare's boyhood friends, therefore it is likely that William Shakespeare and the young married couple would have drunk many a drink in the newly decorated tavern.
Richard Tyler already had a passion for ales since his father William Tyler was appointed Ale Taster for the borough in 1557. This role would presumably have been responsible for certifying the quality of licensed ales.
Visit our hotel today and you'll see a wall painting commissioned by William Perrot around this time. The painting, in the oak room, was accidentally found by Trust House in 1927 when they renovated the hotel. They were revealing the long hidden timber frames of the wall and ceilings when a wooden panel was knocked from the wall exposing the stunning wall painting.
Through research, Trust House found out that the painting was commissioned in honour of William's wife. Since William Perrot and nearly all his family died in the great plague in 1564 we can date the painting at around 1560. It depicts the story of Tobias and the Angel, and such a subject would have been doubly appropriate for a tavern at that time.
The big question though, is this: Did Shakespeare sit and drink his mead while looking at that very painting?